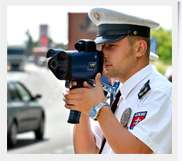 General information
ENFSI WORKING GROUP FOR FORENSIC SPEECH AND AUDIO ANALYSIS
(FSAAWG) 10th meeting
Bratislava, Slovakia, 11 – 12 September 2008
The meeting is organized in the capital city of Slovakia, in Bratislava, situated in the heart of Europe.

ENFSI FSAAWG meeting is annual and is dedicated to harmonization and unification of methods in discipline of forensic speech and audio analysis. Oral presentations and posters are accepted. Oral presentation should not be longer than 20 minutes, otherwise please contact organizers.

Symposium venue:
For accommodation and conference is booked hotel Devin on the bank of the Danube river. Accomodation is reserved directly in hotel Devin
Registration
Thursday, 11thSeptember 2008, at 08:30 at the reception or during the meeting.
Language
The official language is English.
Exhibition
An exhibition of products and services related to the field of Forensic Science will be held alongside the meeting.
Accommodation
Each participant would communicate about the accommodation with the hotel on his own.
Accommodation is provided in hotel rooms:
Hotel Devín
single room - 4900,-SKK / 150,-EUR (per night) - Special rate for ENFSI meeting participants,
double romm - 5230,-SKK / 160,-EUR (per night)
breakfast is included
alternative accomodation Hotel Radisson SAS

Participant's fee
150 Euro/person in case it is paid till 31. 5. 2008.
200 Euro/person in case it is paid till 31. 7. 2008.
250 Euro/person in case it is paid during registration.
The fee includes welcome dinner, coffee breaks, social program, refreshment and materials.
Fee may be paid by bank transfer or at the registration.
Note: 1 Euro = 30,126 SKK (SKK = Slovak Crown)
Method of Payments
Credit Card or check payments:
These are NOT available
Bank Transfer:
The name of the Bank: Slovenska sporitelna a.s.
The name of the account: Slovenska Kriminalisticka spolocnost
Number of account: 0011460723/0900
Bank code: 0900
IBAN: SK66 0900 0000 0000 1146 0723
SWIFT (BIC): GIBASKBX
Variable symbol: 888
Please, note in respective field name and surname of participant.
Cash:
Only Slovak Crowns (SKK) will be accepted.

Supplies and products exhibition
Those who are wishing to present instruments or materials for forensic use please contact members of organizing committee lukovic@minv.sk or masaryk@minv.sk

Registration
Please fill in the registration form ath the left side of this web page.

Call for papers
If you wish to present a paper or poster at the conference, please indicate the title on the registration form.
Important deadlines
The names of presentations: 31st May 2008
Submission of abstract: 31st July 2008
Full presentations: 31st August 2008
Cancelation policy
Refunds will be made for cancellations fully received before 31st July 2008
Refunds will not be available for cancellations received after 31st July 2008
Address for correspondence
Institute of Forensic Science
Slovak Police Corps
Sklabinská 1
812 72 Bratislava
Slovak republic
Phone: + 421 9610 57317
Fax: + 421 9610 59058
Please kindly prefer for all the correspondence e-mail.
email: lukovic@minv.sk
Dôležité odkazy
Dôležité oznamy