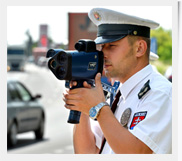 14th International Forensic Symposium
Institute of Forensic Science and Slovak Forensic Society have the pleasure to invite you to the 14th edition of the International Forensic Symposium. The Symposium is biennial and is dedicated to all fields of forensic science, forensic medicine and associated fields of police and justice activities. An exhibition of products, services and technology related to the field of forensic science will be held as a part of the Symposium.
VENUE
Hotel **** SOREA REGIA
Kráľovské údolie 6
811 02 Bratislava
GPS: E 17° 5' 7" N 48° 8' 39"
Tel.: +421 2 3211 2870
E-mail: regia@sorea.sk
LANGUAGE
The official language is English.
REGISTRATION
To begin the registration process click HERE or copy this address to your browser: http://forms.gle/YikmW5BGRe8CcYCv6

PARTICIPANT FEE
The Organizer can cover full registration fee for 150
participants.Capacity of the Symposium is maximum
200 participants per day.
the full registrationincludes all conference materials,
the Tuesday's Welcome Dinner; Wednesday's Lunch and
Gala Dinner; Gala Dinner; Tursday's Lunch and Dinner; Friday's Lunch.
The full registration DOES NOT include hotel
accommodations and travel
TIMETABLE

Tuesday, 24th September 2019
15.00 – 18.00 Registration
19.00 – 21.00 Welcome Dinner
Wednesday, 25th September 2019
07.30 – 09.00 Registration
09.00 Opening the Symposium
09.15 – 11.00 Lectures
11:00 Participants photo together
11:15 Poster session and exhibition opening
11.15 – 11.45 Coffee break
11.45 – 13.30 Lectures
13.30 – 14.30 Lunch, Coffee
14.30 – 16.30 Lectures
19.00 – 23.00 Gala Dinner
Thursday, 26th September 2019
07.30 – 09.00 Registration
09.00 – 10.30 Lectures
10.30 – 11.00 Coffee break
11.00 – 13.00 Lectures
13.00 – 14.00 Lunch, Coffee
14.00 – 16.00 Lectures
16.30 – 19.00 Social programme
19.00 – 20.00 Dinner
Friday, 27th September 2019
07.30 – 09.00 Registration
09.00 – 10.30 Lectures
10.30 – 11.00 Coffee break
11.00 – 12.40 Lectures
12.40 Closing the Symposium
13.00 Lunch
CONTACT
Institute of Forensic Science
Slovak Police Force
Sklabinská 1
81272 Bratislava
Slovak Republic
Tel: +421961057500
E-mail: symposium@minv.sk
Web: www.minv.sk/?symposium

With financial support of European Union Internal Security Funds Internal Security Fund - Police
Project: Enhancing of expertise staff of Institute of Forensic Science of Police Force
Code of project: SK 2016 ISF SC5/NC3/A2/P2